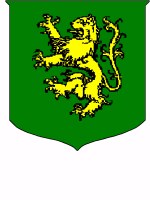 Descendants of James Ferrell
Generation No. 1
1. James1 Ferrell was born Unknown, and died June 1777 in Frederick County, Maryland. He married Elizabeth LNU. She died Bef. 1777.
Notes for James Ferrell:
All of the following information is subject to different spelling for the name "Ferrell" It can be found under Farrell, Ferrill, Farrall, Ferel, Ferril, Fearall. In an attempt to keep my records straight I have kept the name "Ferrell" as primary.
There is one James Ferrell in St. Thomas Parish Register Tax List for the year 1767 CD#178 - Broderbund. Back River Upper Hundred. Unknown if it is the same individual at this time.
James Ferrell is listed in Rock Creek Hd. as one taxable in 1777. This is probably James, Jr. as James, Sr., was deceased by June, 1777. This is a "Levy List" which taxed all free males over the age of 16, plus all slaves over the age of 16, at the rate of 26 lbs of tobacco per taxable. John Ferrell shows 4 taxables, which is himself plus his brother Henry and the two male slaves, Boson and Sam, named in James Ferrell Sr.'s will. On the same list are Thomas Swearingen 7, (James Ferrell Jr.'s father-in-law,) and Henry Lazenby 3, (later to be John Ferrell's father-in-law.)
Will of James Farrell found in Montgomery Co. Wills, Accounts, October Term, 1783 Liber B, Fol. 147-149. first Account Feb. 16, 1780, Second Acct. April 17, 1780.
Will dated October 6, 1776. Proved June 7, 1777, Witnesses Thomas Belt, Jeremiah Beall. October 14, 1777, heirs refuse executorship in favor of son John Ferrell. Final accounting, October Session, 1783.
In the Name of God, Amen, I James Farrall of Frederick County in the province of Maryland, being very sick and weak in Body but of perfect mind and memory, thanks be given unto God calling unto mind the mortality of my body and knowing it is appointed once for all men to die, do make and Ordain, this my last Will and Testament that is to say principally and first of all I give and Recommend my soul into the hand of Almighty God that gave it and my body I recommend to the Earth to be buried in Christian manner of Burriel at the discretion of my Executors, nothing doubting but at the General Resurrection I shall receive the same again by the mighty power of God and as touching such Worldly Estate, wherewith it hath pleased God to bless me with in this life I give devise and dispose of in the following manner and form - Imprimis It is my Will and I do Order that in the first place all my Just Debts be paid and satisfied - Item I give and bequeath unto my unmarried Daughters Two side Saddles, two Loomes with the Gears. Three Linen Wheels, a Quantity of Cotton and what Flax is made, I give and bequeath to my son Henry a mare commonly called his mare and my wearing apparel - I give and bequeath to my Daughter Ann Farrall and Mary Verlinda Farrell two Bed Quilts and a Heifer to the Value of three pounds ten Shillings to Mary Verlinda Farrall - Item all the remaining part of Estate I give and bequeath amongst all my Children to be equally divided amongst them after there is an appraisement made - And I do constitute and appoint my beloved sons John Farrall & Henry Farrall and my beloved Daughters Ann Farrall, Mary Verlinda Fairall, Mary Farrall, Kezia Farrall, Rebekah Farrall and Mary Rosemond Farrall all of whom unmarried to be my sole Executors of this my last Will and Testament, and they shall have a Lawful time allowed them to pay unto my other married sons and Daughters their shares due unto them - It is likewise my desire that both parties will consider these critical times and not insist of their Shares untill such times as the Estate will pay them without hurting those my beloved children Executors - It is likewise my desire that if any of my children that is now unmarried should marry that the Executors shall pay the Share due unto them - and I do hereby utterly disalow and disannul all and every Other former Testaments, Wills, Legacies, bequests and Executors by me in any wise before made Willed and bequeathed, Ratifying and confirming this and to no other to be my last Will and Testament. In Witness hereof I have hereunto set my hand and seal this sixth(?) day of October One Thousand Seven hundred and Seventy Six. /s/ James Farrall /seal/. Signed Sealed published and Declared by the Said James Farrall as his last Will and Testament in the presence of us - Thomas Belt, Jeremiah Beall.
Montgomery County the 7th day of June 1777 Then came Thos. Belt & Jeremiah Beall the two subscribing Witnesses to the within last Will and Testament of James Farrall late of Fred'. County deceased and severally made Oath on the Holy Evangel of almighty God that they did see the Testator therein named sign and seal this Will and that they heard him publish pronounce and declare the same to be his last Will and Testament that at the time of his so doing he was to the best of their apprehension of sound and disposing mind memory and understanding and that they respectively subscribed their names as Witnesses to this Will in the presence and at the Request of the Testator & in the presence of each other. Sworn before Sam'l West. Register of Wills.
Montgomery County Md. the 14th day of October 1777 We Henry Farrall, Ann Farrall, Mary Verlinda Farrall, Mary Farrall, Kezia Farrall, Rebecca Farrall and Mary Rosemond Farrall seven of the appointed Executors in the last Will and Testament of James Farrall late of Montgomery County deceased to hereby refuse to act as Executors to said Will and do therefore give up the Said Executorship unto John Farrall Executor the first named in the said Will, Witness our hands the day & year above Written -
Henry Farrall, Kezia (x) Farrall, Ann (x) Farrall, Rebecca (x) Farrall, Mary Verlinda Farrall, Mary Rosemond Farrall, Mary Farrall.
As can be seen by the above, James Ferrell's married children were not named in his will. They have been deduced from the accounting of said will.
There were several accountings by the Executor, son John Farrall, when the tobacco, wheat, or other crops were harvested, each complicated by the necessity of refiguring the rate of exchange for current money of Maryland. Final Accounting was made October term, 1783. Throughout the probate the 13 children were represented by Anthony Wilcoxen and Thomas Belt as Securities.
Inventory was made by Elias Harding and John Wilcoxen on May 7th, 1778, included three negroes, Nan, Boson and Sam. Total of 315.6.5, Creditors listed as David Lynn, Leonard Davis, found in A: 83-84.
James Farrell (Jr.) was not named in the body of the will, but was named as "one of the children of the deceased" in the Final Accounting which showed he received 14.2.10, in Montgomery County Orphans Court, October term, 1783 (Final Accounting). Charles Ferrell is not named as a son in the Will of his Father, but signed for his portion in the final accounting. These named children are not mentioned on the final accounting, leaving one to speculate they were either deceased or couldn't be found: Elizabeth, Ann and Henry.
James Ferrell (Jr.) of Beaver Co., Pa., names in his Will (1813) a nephew George Ferrell, who is indentured to him. This George could be the orphaned son of one of his brothers, Henry, Charles or John Ferrell. James (of Beaver County, Pa.) also mentions in his Will, nieces Nancy Patton and Lenny Patterson, leading one to speculate that two of the unmarried daughters of James Ferrell of Frederick Co., MD. later ( after James Sr.'s Will of 1776) married men named Patton and Patterson. They are Kezia, Ann, Rebecca, Verlinda, Rosamond and Mary Ferrell.
The list of Debts desperate (still owed to deceased, not collectible) due James Farrell's Estate of February 16, 1780 includes Henry Davidson, 5.17.8; Abraham Davenport, 0.16.6; and Thomas Swearingen, 0.4.6, (note that Thomas Swearingen was father-in-law of his son, James Ferrell, married to Eleanor Swearingen.)
No search for land owned or leased by James Farrall of Frederick/Montgomery Co., Md. has yet been successful. As his Will was written in Frederick County in October of 1776, and proved in Montgomery County in June of 1777, it is probable that he lived in that portion of Frederick County which became Montgomery County between those dates. A map, found in the Library of Congress, dated 1785? shows a community called Feral just south, and a little west of present-day Emmetsburg, near the border with Pennsylvania. The Census for 1800 shows one Henry Fearrow living in Emmetsburg, Frederick County MD., Election District No. 4.
Children of James Ferrell and Elizabeth LNU are:
+ 2 i. James2 Ferrell, born Bet. 1750 - 1760; died 1813 in Hanover Twp., Beaver Co., Pa..
3 ii. Charles Ferrell, born Bef. 1761; died Unknown.
4 iii. Phoebe Ferrell, born Bef. 1761; died Unknown. She married James Webster Bef. 1776; died Unknown.
5 iv. Eleanor Ferrell, born Bef. 1761; died Unknown. She married Benjamin Elbrough Bef. 1776; died Unknown.
Notes for Benjamin Elbrough:
Only one good reference to the name Elbrough has been found as this date. Charles County Probate Records, inventories, for April 24, 1762 (Part II No. 324, 1753-1779), as appears in Maryland Genealogical Society Bulletin, Vol. 1-38, Vol. 25, No. 2 Spring, 1984, shows Ann Elbrough as nearest of kin to one Benjamin Burton.
There is one John Elbrow, of Maryland died on merchant ship Dover, December, 1709. The admin of his estate is found in American Wills and Administrations in the Prerogative Court of Canterbury, 1610-1857, ed. Peter Wilson Coldham, Balt. Publ. Co., CD 350, Broderbund, Sec. IV Ch. 12, page 126. There also are many references to Albaugh in Maryland files.
6 v. Elizabeth Ferrell, born Bef. 1761; died Unknown. She married FNU Cooke Bef. 1776; died Unknown.
7 vi. Henry Ferrell, born Bef. 1776; died Unknown.
Notes for Henry Ferrell:
Index to Revolutionary War Service Records, Vol. II E-K, transcribed by Virgil D. White, Pub. by The National Historical Publishing Company, Waynesboro,Tennessee, 1995. pg. 900 shows Henry Farrell, served as a Pvt. in the 3rd Regt of PA Troops in 1776.
Henry Ferrell(Farral), Private, 2nd Co., Lower Bn. Militia, September 1777, and 3rd Sergeant, 5th Co., Lower Bn., July 15, 1780. (Ref: M-198,m M-205, T-5:45) Henry Farral took the Oath of Allegiance before the Hon. Edward Burgess on February 28, 1778 (Ref: T-3:60, L-1:40). Henry Ferrell rendered aid by providing wheat for use of the military in 1780 (Ref: O-329).
Henry Ferrell is not listed in the final acccounting of his father's will as having received any part of his legacy.
One Henry Fearrow is listed in EmmitsBurg Election District #4, Frederick County, Md. Census for 1800 as follows:
l male under 10
l male 16-16
1 male 26-45
2 females under 10
1 female 16-26
1 female 26-45.
One Leonard Fearrow is listed as well.
+ 8 vii. John Ferrell, born 1759; died Unknown.
9 viii. Ann Ferrell, born Bef. 1776; died Unknown.
Notes for Ann Ferrell:
Possible married name Plummer, of Westmoreland/Washington Co., Pa. To be researched. Plummer family married into Smith family, sister of Sarah Smith, wife of John Warden.
10 ix. Verlinda Ferrell, born Bef. 1776; died Unknown.
Notes for Verlinda Ferrell:
Possible names for spouse: Dawson, Swearingen, Blackmore, Patterson (8/5/2000.) There is one Verlinda Patterson, b. 1810, d. 1881, who married Henry Dawson, son of Thomas Brooke Dawson, and grandson of Benoni Dawson. Henry was born 1805. Possible spouse for Verlinda Ferrell unknown Patterson, father to Verlinda Patterson, who married Henry Dawson. Verlinda Ferrell's brother James, of Beaver County, names in his will, Niece Lenny Patterson.
According to an Article from Milestones, The Journal of Beaver County History, Vol. 20, No 2 (Summer 1995), taken from another article which appeared in the Tri State Genealogical and Historical Society Magazine which shared an interview with Charles A. Swearingen, a great-great grandson of Samuel and Catherine Condell Swearingen there is an old Swearingen Family cemetery in Beaver county, PA, on which the stones were still standing and still legible in June of 1977. Among the stones was "Linda Patterson departed this life Apr 6., 1810, aged..." (remainder of stone missing). Florence believes this to be Verlinda Ferrell Patterson, sister to James, who may have died in childbirth in 1810, during the birth of her daughter Verlinda (Lenny) Patterson Dawson.
11 x. Mary Ferrell, born Bef. 1776; died Unknown.
12 xi. Keziah Ferrell, born Bef. 1776; died Unknown.
13 xii. Rebekah Ferrell, born Bef. 1776; died Unknown.
14 xiii. Rosemond Ferrell, born Bef. 1776; died Unknown.